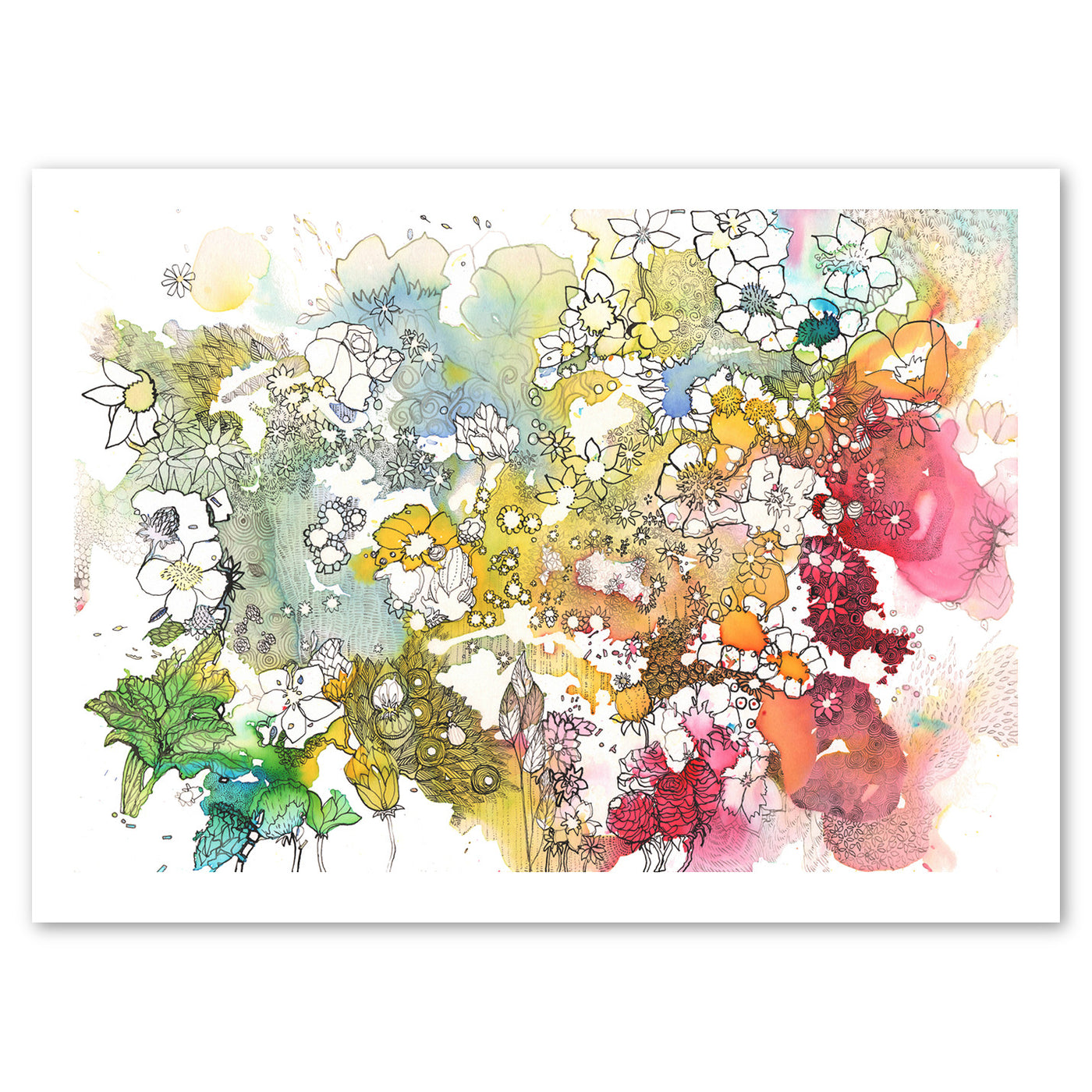 








Flowers 52 Print
£145.00 GBP £0.00 GBP
This print is taken from an original ink drawing.
It is one of a limited edition of 75, signed and titled by Moose, giclee printed on 255gsm Somerset Velvet watercolour paper. 
Print measures 61cm by 43cm on paper 68cm x 50cm, framed size approx 83cm x 65cm
Free UK delivery for orders over £35 See delivery for more information and international rates.
Email us if you have any questions 
"I start with spots and spatters of ink and the drawing grows from there. I confess I'm not a botanical expert, so I invent my own flora. I can't help thinking that, given the huge variety of plant species in the world, some of them must exist somewhere!"  
Related products