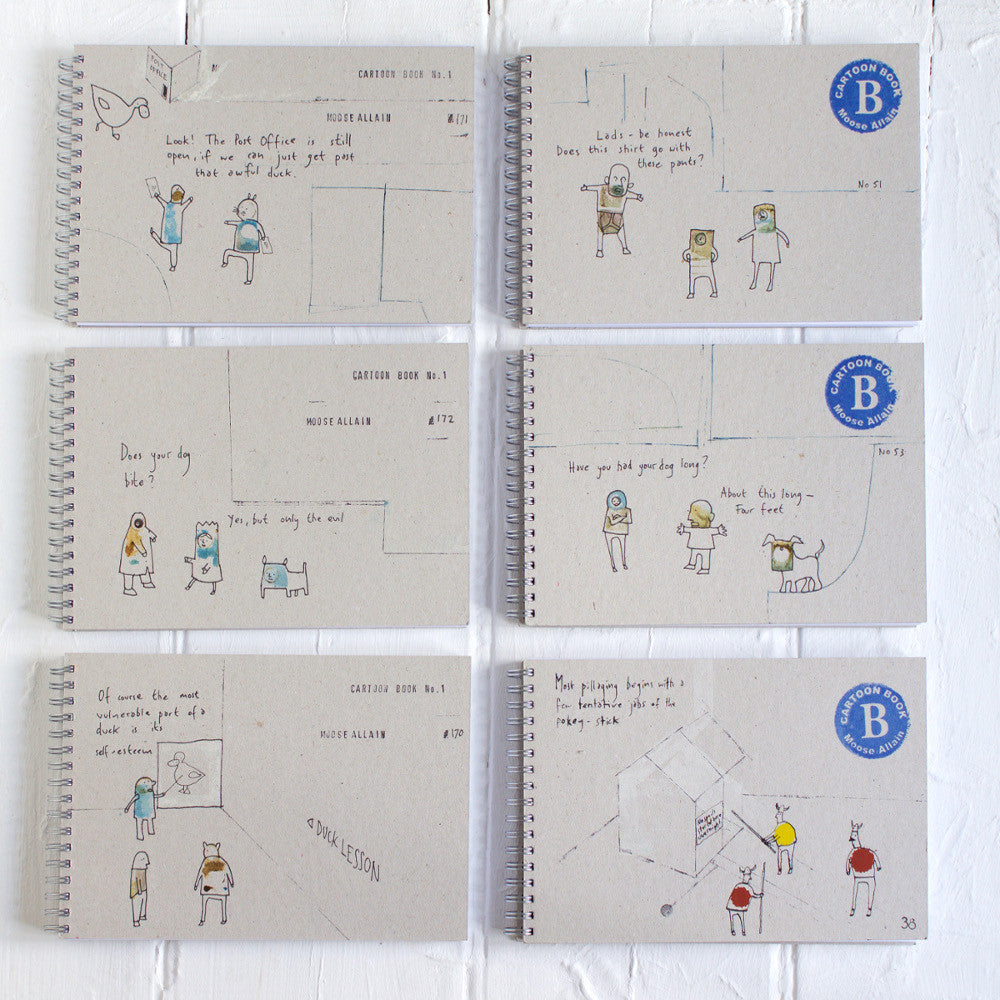 
















Cartoon Book B
£25.00 GBP
This is my second collection of scrawled thoughts. They are culled from the detritus that leaks from my pen. But…
BEWARE! THERE IS SEVERE HARDCORE RUDENESS* WITHIN! AVOID IF YOU ARE OF A SENSITIVE DISPOSITION.
* Swearing, nudity, innuendo, ambiguous penwork.
First published in 2010, each book is numbered and has an original drawing by Moose on its cover and about 50 cartoons inside. You can select a cover or leave it up to us to choose one for you.
Free UK delivery for orders over £35 or £3.95 for orders under £35. See delivery for more information and international rates.
Related products